Doin' It With Flair
+ EC Preview / General WM Stuff
2 years ago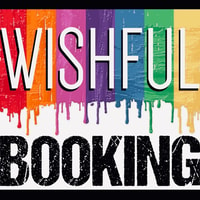 This week we preview Elimination Chamber*, discuss some general notes on go-home TV & what it means for Mania... But of course, we start off this week with an in depth convo reacting to the utter mess of a situation-as some might call it- created by Mr. McMahon's 'announcement' just before RAW went off the air Monday night. Suffice to say, feelings were had. Share & subscribe!
*Predictions subject to change bc of ppl since getting arrested
Follow & interact on twitter: @WishfulBooking @meupto11 @DrMorecraft
Like us on fb: @WishfulBookingPod
Email in: [email protected]
Special thanks to artist Pinback for the song "Devil You Know" from the album Autumn of the Seraphs (used w/out permission)
Find out more on the Wishful Booking website.
This podcast is powered by Pinecast.