Suddenly Charlotte Reigns, Again
Also this wk; Kurt Gets Closure On TV & #KofiMania Survives The Proverbial Gauntlet of Literal Gauntlets
2 years ago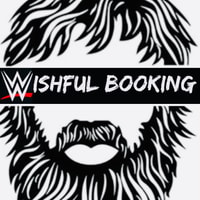 This week WrestleMania continues to take the shape of an ill-formed thing, as SOME might say.🤔 Should be-major players have been largely cast as afterthoughts, whereas meanwhile, actual-BONAFIDE AFTERTHOUGHTS-are poised in Kurt Angles last match, somehow?!? ... Just, you know like, for example ;-) Rate, review, subscribe & share!
Follow & interact on twitter: @WishfulBooking @meupto11 @DrMorecraft
Like us on fb: @WishfulBooking
Email in: [email protected]
Special thanks to artist The Black Keys for the song "I Got Mine" from the album Attack & Release (Used w/out permission)
Find out more on the Wishful Booking website.
This podcast is powered by Pinecast.